Generative aqua-agri systems & healthy food
This is a three year action-research initiated by Society for Organizational Learning (SOL) members and friends around the globe, with a twofold  purpose:
To contribute to SDGs 2, 3, 12, 13, 14 and 15. Our initiative goes beyond sustainable agriculture to include

"generative aqua-agri systems & healthy food"

. 

To do so by applying both Peter Senge Five Disciplines to social field (Mental Model, Systems Thinking, Shared Vision, Personal Mastery, Team Learning) and Otto Scharmer U model.
Our action-research is articulated as learning and collaborative sessions to generate social awareness and transformation towards "generative aqua-agri systems & healthy food". People can share, listen, learn and contribute to social transformation. 
Seven pillars of our action-research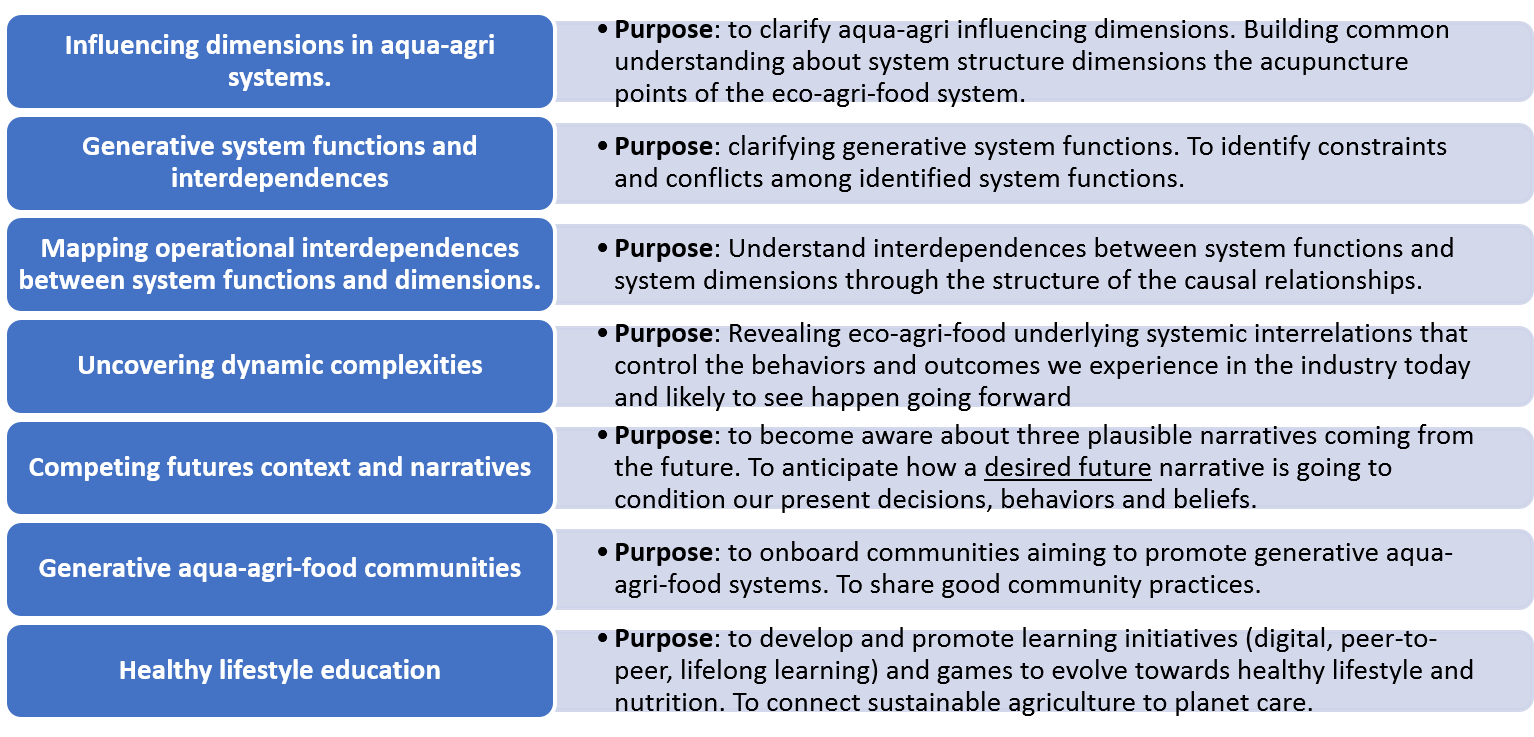 Structured learning and collaborative roles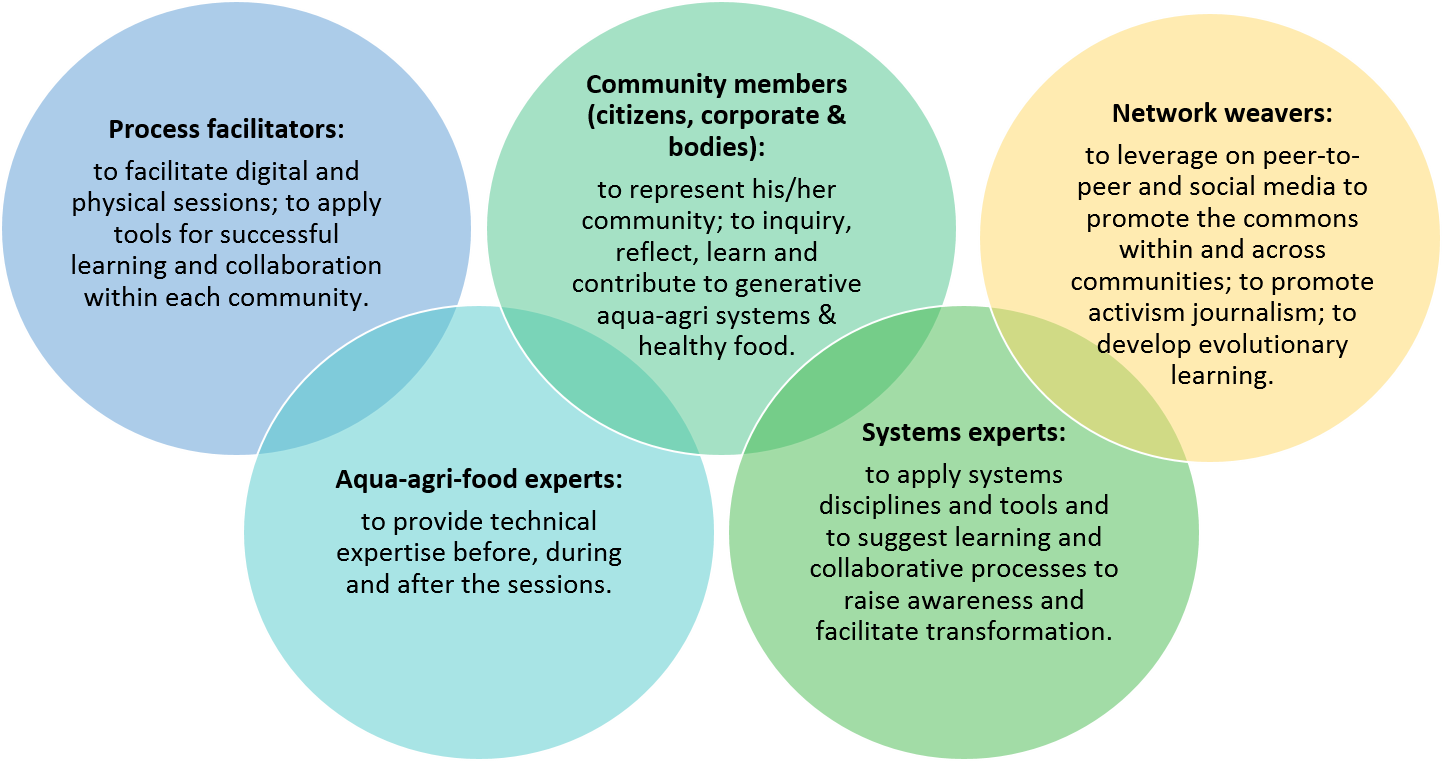 How to contribute
Individuals or teams wanting to contribute to this action research could come from institutions, businesses, associations, cooperatives, universities, NGOs, communities, political parties, etc., from any country.
Mail us to: sollearningplaza@gmail.com